Strategizing a perfect & effective social media campaign does not happen by chance.
It takes time and commitment.
Let me repeat that….TIME and COMMITMENT.
Just as nothing meaningful is built overnight….your social media strategy cannot be strategized & optimized overnight
Done right, your social media marketing will not only engage your current customers but also attract new prospects, moving them through your marketing funnel driving more sales and growing your business.
This is the thing, there are far too many organizations focused on metrics that really don't matter, while there is not enough attention, time, and prioritization given to the results and impact that a social media campaign will achieve at scale.
Money is left on the table….AND marketing dollars are thrown down the drain on other outdated, less effective, ultimately more expensive, "short-term" and insignificant results.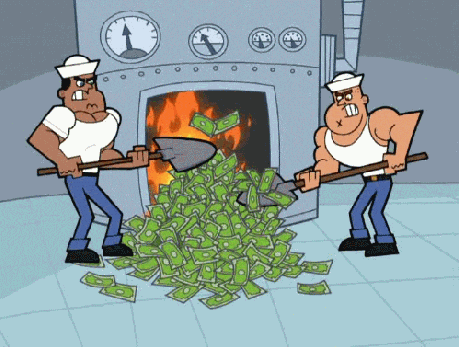 Long gone are days when social media was considered just another fad in the digital world. Now, social media is a vital part of EVERY online marketing plan. Social media spending in the U.S. alone is expected increase to $17.34 billion in 2019.
In the same way that delayed short-term gratification brings optimum long-term results, the same principle should apply to your social-media campaign…
Back to the Basics
You see, most businesses miss out on massive opportunities because their vision for social media is limited.
As a result, they're posting regularly on Facebook and Instagram, but not getting great results. That's because doing what we call "Posting and Praying" doesn't work.  It doesn't drive sales or traffic, and it usually only gets you in front of people that already know about you.
Perfect social media marketing strategy means sending the right message, at the right time, to the right people.

Research shows that 74% of consumers rely on social media to guide purchasing decisions.
This is where a marketing funnel comes in…
A perfect social media marketing strategy tailors the right message to people at each of the three different funnel stages. These are the three main stages of your marketing funnel.
The first stage of the funnel requires the most effort. You need to understand who your target audience is, what they want from you (even if they don't realize it yet), which social media do they hang out most on, and so on.
1. Awareness Stage
Imagine. You're scrolling down your Facebook timelines and you come across a video
You click on it, and are instantly intrigued. It's a great short film. A real tearjerker. You are emotionally connected to the brand's story.  In the last 10 seconds, it asks you to visit their official website to learn more about this beauty campaign. At this point, you are now aware of this brand, and the emotional story in which you just engaged is now ingrained into your brain on a subconscious level (whether you realize it or not)
This is the awareness stage. Top of the funnel.
2. Consideration Stage
This stage is known as the 'middle of the funnel'.
Your customers-to-be are now aware that they have a problem that needs to be solved (or possibly a want that prior to the awareness stage was non-existent). Your brand now looks very promising. They're focused now on finding solution to their problem.
This is the stage where you hold their hand, and give them solution to their problems. Nurture your leads. There no need to hard sell anything right now. Build a relationship with them and gain their trust with lots and lots of valuable content.
3. Decision Stage
Now they're seriously considering their options. They know there's a problem. They know what solutions are available to them. So now it's hard-sell time.
You need to convince them here that your brand is better than the rest. Address all their hesitations and answer all their queries. Nudge them gently towards the checkout page.
Once people have purchased from you, they'll turn to social media to follow you and keep updated with your brand news. Send them frequent reminders to turn them into regular buyers.
Final Two-cents for the day…
As you can see here, there is a great deal of diligence, time, and strategy that goes into a successful and effective social media campaign. Now is the time to leverage these digital mediums and connect with your tailored target audience while the organic exposure on these platforms is free (there is research that these social mediums will not be free forever) 
Social media has changed the world and will continue to be the ever-evolving digital marketing medium connecting consumers, businesses, and forming digital & meaningful connections among the alike.   
At goldentidemedia.com we will partner with you and your brand to build awareness, motivate action, and generate value. We will work with you to develop and execute an effective social campaign along with great content that will amplify your marketing strategy and exceed your marketing initiatives.
Please reload